Central Coast Antenna Services


Install My Antenna
TV ANTENNA INSTALLATIONS IN THE CENTRAL COAST
FOR PERFECT RECEPTION, CONTACT INSTALL MY ANTENNA. FAST AND FRIENDLY TV ANTENNA INSTALLATIONS AND REPAIRS ON THE CENTRAL COAST
With a proud history spanning over 35 years, Install My Antenna is the trusted domestic and commercial digital TV antenna specialist for households and businesses across the wider NSW Central Coast region. Our experienced local technicians provide a fast and reliable service for antenna installation Central Coast wide.
Providing a comprehensive 25 year antenna guarantee to all customers when you enlist our aerial installation and repair services, you can rest assured that our qualified teams of TV aerial installers and fitters will go above and beyond to ensure you get nothing less than perfect reception for your television.
Take your entertainment to the next level – with Install My Antenna's cost-effective packages and budget-friendly prices, you won't have to settle for less. Get free access to more than 30 Freeview channels now available following the government's nation-wide digital switchover. Never miss any live sports action, the latest episode of your favourite reality show or the nightly news update again; contact the Central Coast antenna installation and repair experts for a FREE quote now.
The most common services provided by our local technicians in the Central Coast include:
• Antenna Installation
• Antenna Repairs
• TV Amplifiers / Boosters
• TV Point Installation
• Foxtel Installation
WHY CHOOSE US
Install My Antenna is dedicated to providing your home or business with a comprehensive range of television antenna and related TV and communications solutions. Whether you require a digital TV signal booster installation or an extra TV outlet to watch all your digital TV shows from your bedroom or living area, our specialists will provide you with complete peace of mind and a perfect viewing experience.
Service Excellence
Highly trained, providing a personalised and timely service
Professionals
Our staff are professional and courteous
Experience
Over 35 years experience – established in 1981
Reliable and Trusted Work
Fully licensed and insured and offer a 25 year antenna guarantee
Highest Quality Parts
All parts backed by manufacturers warranty and Australian made where possible
Australian Endorsed
Australian government endorsed technicians and Australian owned and operated
Discounts and Specials
Pensioner discounts and storm damage insurance work
For more information on any of our services or to learn more about the cost of a TV antenna installation package for your Central Coast residence, be sure to get in touch with Install My Antenna by calling 1300 800 123 for a FREE quote today.
Servicing the Central Coast



Nu-Life TV Antenna Service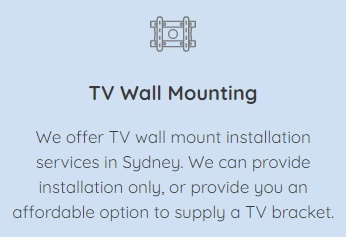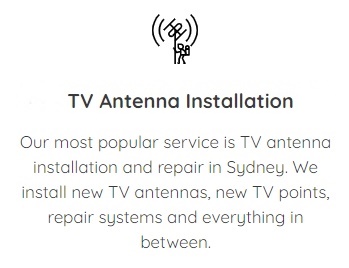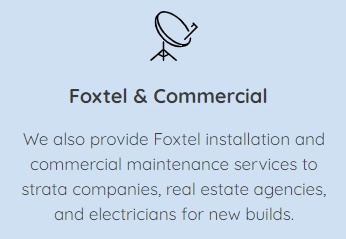 Domestic and commercial digital TV antenna specialist
Free quotes and pensioner discounts
Terrestrial digital TV & satellite TV set top boxes
New antenna installations, repairs and extra outlets
Homes, units, hotels, schools installations and upgrades
Video, MATV, pay TV and satellite antenna installation
Foxtel TDT SLA contracts and other maintenance contracts
Storm TV antenna damage, emergency, insurance work
Strata Foxtel compliant antenna system installation
Strata digital antenna installation and pay TV systems
CCTV, HDTV, IPTV, Smart TV, Internet TV, WiFi setup
Satellite installation and repairs for Foxtel
Intercom installation, Home theatre setup, TV wall mount
Digital TV antenna cable, booster, splitter, amplifier
Australian made, heavy duty TV antennas
Viewer Access Satellite Television – VAST Sydney
Mobile Phone Signal Booster Installations
Cel Fi Go, Cel Fi Pro, Cel Fi Quatra Installations
25 Year Antenna Warranty *

Monday – Friday: 7am – 8pm
Saturday: 8am – 6pm
Sunday: Closed

Central Coast Digital
Phone: 4323 9118
Antenna Central
Phone: 4372 5108
Hayward Video & Antenna
Phone: 4323 6367
Visual Lynx
Phone: 4334 1404
Central Coast Antennas
Phone: 1300 653 944
Avcoast Installations
Phone: 4368 1683
Able Ant
Phone: 0431 777 447
Hal Technology
Phone: 4385 1397
Coast Care Video TV
Phone: 4324 7254
AA TV & Sound
Phone: 0431 201 181
Jones TV Electronic Services
Phone: 4365 6656
TK Electronics
Phone: 4392 0828