Central Coast Florist
Central Coast Florists
Central Coast Florists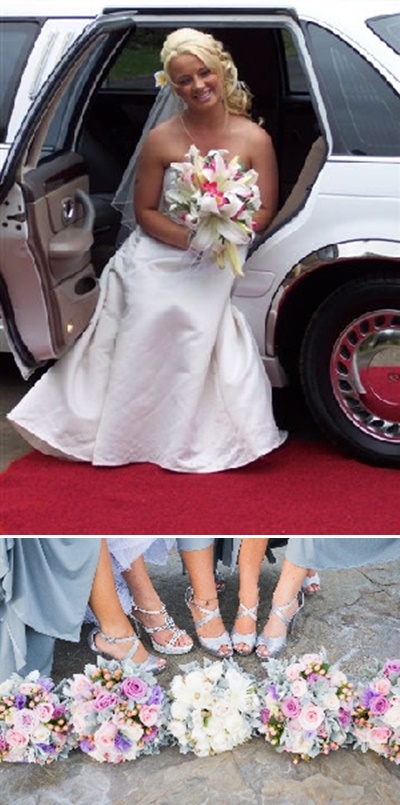 Flowers By Susan
Flowers By Susan – Freelance Florist – Central Coast NSW
Flowers By Susan is a freelance florist offering personalised, modern and traditional flower arrangements and bouquets to all areas of the Central Coast of NSW.
We specialise in creating the look you require, with modern or traditional arrangements to compliment all occasions.
Susan is passionate about flowers, with 40 years experience you are assured of both quality of flowers and service.
We only source our cut flowers from the highest quality flower growers so you can be assured your order will be provided in a beautiful fresh condition.
We have a vast array of flowers to meet every need and budget and can arrange delivery of your order.
Appointments can be made to meet with Susan where you can browse through the latest modern wedding flower publications.
We also provide free, no obligation, consultations and quotations.
So if you need flowers for that special or sympathetic occasion, we are ready to provide you with a service second to none.
9 The Rise, Lisarow
Ph: 02 4328 1541 Fax: 02 4328 2935
Email: info@flowersbysusan.com.au
Roses Only – Central Coast
Roses Only Central Coast is in the business of delivering love! Gifting flowers is a great way to show how you feel, to send a message you may find hard to say and, most importantly, flowers represent love in all forms.
No matter the occasion, the Central Coast Roses Only team are here to deliver all your floral needs. Whether you are sending flowers for an anniversary, to celebrate a special moment or to say thank you, we are here to help make these moments extra special.
Roses Only has a wide collection of floral arrangements to suit. For the moments you just want to tell someone special you love them, send one of our signature long-stemmed red rose gift boxes.
For all of life's celebratory occasions send one of our exquisite bouquets that are definitely going to impress. Or for something a little different and adorably cute, send one of our teacup arrangements – that's right, flowers arranged perfectly in a pink teacup!
Our West Gosford studio is in a great central location for deliveries all along the Central Coast. Our fabulous team are in the studio handcrafting your arrangements with fresh flowers daily and getting them out for delivery six days a week (Mon – Sat). Keep an eye out for our Central Coast Roses Only delivery van doing regular trips up and down the coast too.
With an easy online ordering service and a friendly team over the phone if you'd prefer a chat and some advice, you will never miss another occasion. There is also same-day delivery available for orders placed before 2 pm – perfect for when those moments sneak up on you. You can count on us!
We are in the business of sharing 'the love' and creating memorable moments!

Same Day Delivery Monday to Saturday
Friendly team ready to help if you get stuck on what to send and need a suggestion
Fresh, local and premium – beautiful arrangements made daily
Express delivery available (for when you need flowers quickly!)
Years of experience creating beautiful products and lasting memories
We offer a striking mix of delicate roses, rustic natives, breathtaking bouquets and custom arrangements for events and corporate teams. You can place an order via our website or by giving our team a call. If you are stuck on what to send, we are more than happy to suggest a few of our personal favourites.
Looking forward to sharing the love with you soon!
Angela, Roses Only Central Coast Manager
Phone: 02 4311 3432
Address: 14 Enterprise Drive, West Gosford, NSW 2250
Website: www.rosesonly.com.au/flowers-central-coast-nsw
The Flower Hut
Phone: 4369 5919
Olivieri's Florist
Phone: 4358 8331
L & A Flowerland
Phone: 4362 2145
Kincumber Flower Fantasy
Phone: 1800 888 668
Tuggerah Beautiful Flowers
Phone: 4353 0831
Umina Beach Flowers & Gifts
Phone: 4341 4771
Central Coast Florist
Phone: 4324 6655
Buttercup Florist
Phone: 4333 4499
Lily's Florist
Phone: 4304 3660
Flower Barn
Phone: 4332 9377
Blooms @ The Bay
Phone: 4333 5212
Sea Rose Florist
Phone: 4385 6444
Wyong Village Florist
Phone: 4353 4199
Sabrina's Flowers
Phone: 4329 1726