Central Coast Optometrists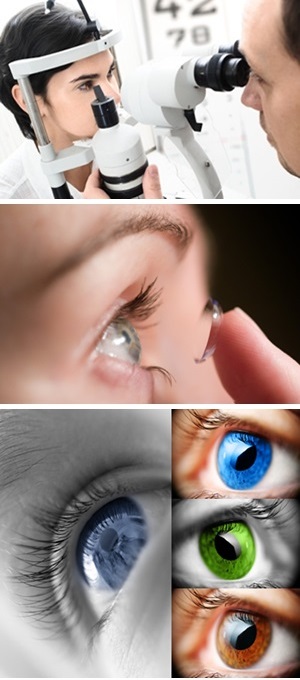 Sleeman Optometry – Behavioural Optometrist
At Sleeman Optometry our practice is all about care and expertise for your eyes and vision. Ours is a personalised service, not rushed and not factory line. In a professional environment we can consider more factors on how you use your eyes.
We offer many products and services available only at an independent optometry practice. We have invested in technology to take your eyes to the next level.
Children Developmental / Behavioural Optometry
An important concept in this expanded mode of optometry is how efficiently and comfortably the vision process is working at the near point, i.e. close range on the page and computer screen. Most of our learning occurs at this distance especially as the years of schooling progresses. There are many reasons behind learning delay and subtle vision problems can have major impact with some kids.
Technology And Eyecare
We utilise the latest technologies to ensure total eyecare including digital imaging, corneal ultrasound pachymetry, computerised visual fields and corneal topography which are used to detect glaucoma and macula degeneration, picking up early signs of cardiovascular disease, optic nerve abnormalities and irregular corneal astigmatism as well as assessing for suitability for laser surgery and diagnosing eye disease such as Keratoconus.
Glasses and Contact Lenses
With glasses we have four goals which are: good advice, accurate and careful fitting. easy to get used to and the appropriate lens type for your prescription. Unlike most optometry and optical outlets today, we complete the manufacturing process of your spectacles onsite. Innovation in disposable contact lens technology makes contact lens wear a convenient and comfortable option. Contact lenses are suitable for many types of prescriptions and now come in many different forms and include monthly, fortnightly, daily, toric, biocompatible, silicon hydrogel and multifocal.
Shop 2, The Chittaway Shopping Centre, Chittaway Bay
Ph: 02 4388 9488 Fax: 02 4388 9477
Email: [email protected]
Website: sleemanoptometry.com.au
Kerry Will Optometrist
Phone: 4324 4598
Carl Emerton Optometrist
Phone: 4352 1298
Sure Eyecare
Phone: 4337 6000
Bay Optical
Phone: 4342 3555
Central Coast Eyecare
Phone: 4372 9000
Alison Lawson Centre
Phone: 4353 9255
Glamour Eyes
Phone: 4328 2889
Ross Brown Optometrist
Phone: 4306 2379
Wand Optometrists
Phone: 4396 5195